Student Hub
LINK to Academic Outreach sessions. You must be logged in to your WUSD account to access!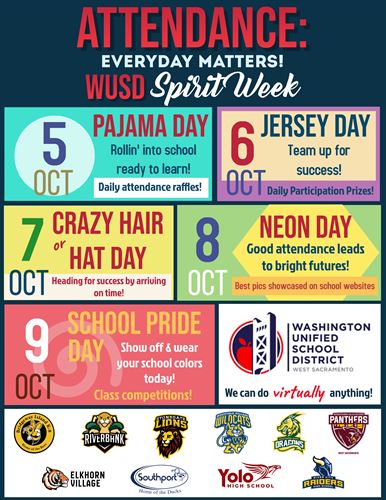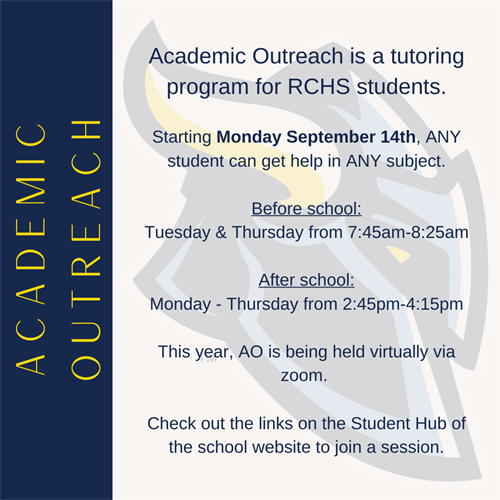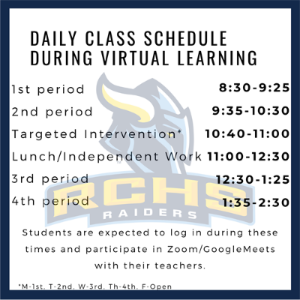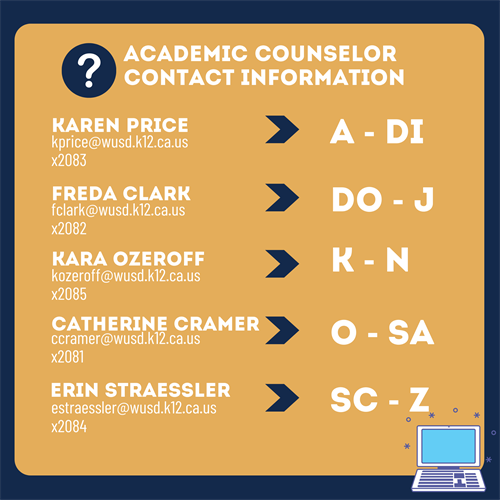 Parent Hub
What to get involved? Join the Raider Parent Network! Email parentsrchs@gmail.com to learn more or find them on Facebook.
Parent University
- click on the link to learn about
September
classes WUSD is offering to parents. Topics include:
Digital Citizenship, Communication & Parent Partnerships, Anxiety 101, and Social/Emotional Support.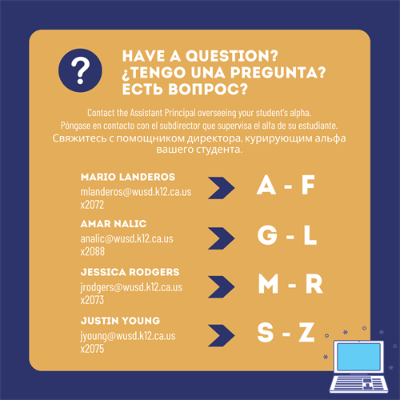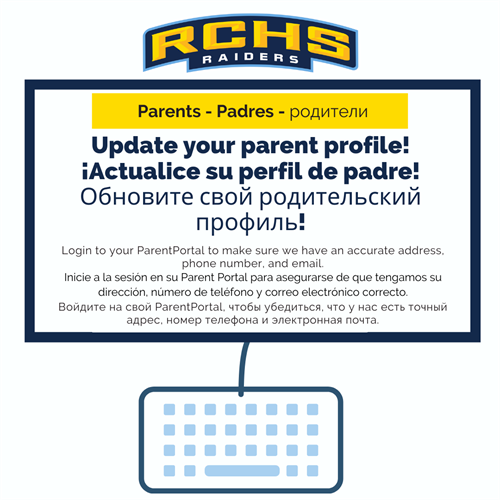 Teacher Hub
Attendance Spirit Week!

Top of Page
ASB Calendar
Board of Education Meetings
RCHS Website Calendar 2020-21
Our Mission
The mission of Washington Unified School District,the gateway to extraordinary possibilities, is to challenge and support each student to develop effective critical thinking, problem solving, and communication skills as a life-long learner acting in an ethical manner to serve a broader community through a community of learners characterized by engaging learning experiences in safe, positive environments; highly-qualified, reflective and adaptive educators; a culture of innovation responsive to student needs and aspirations; a community promoting family involvement, strong partnerships, and school pride.